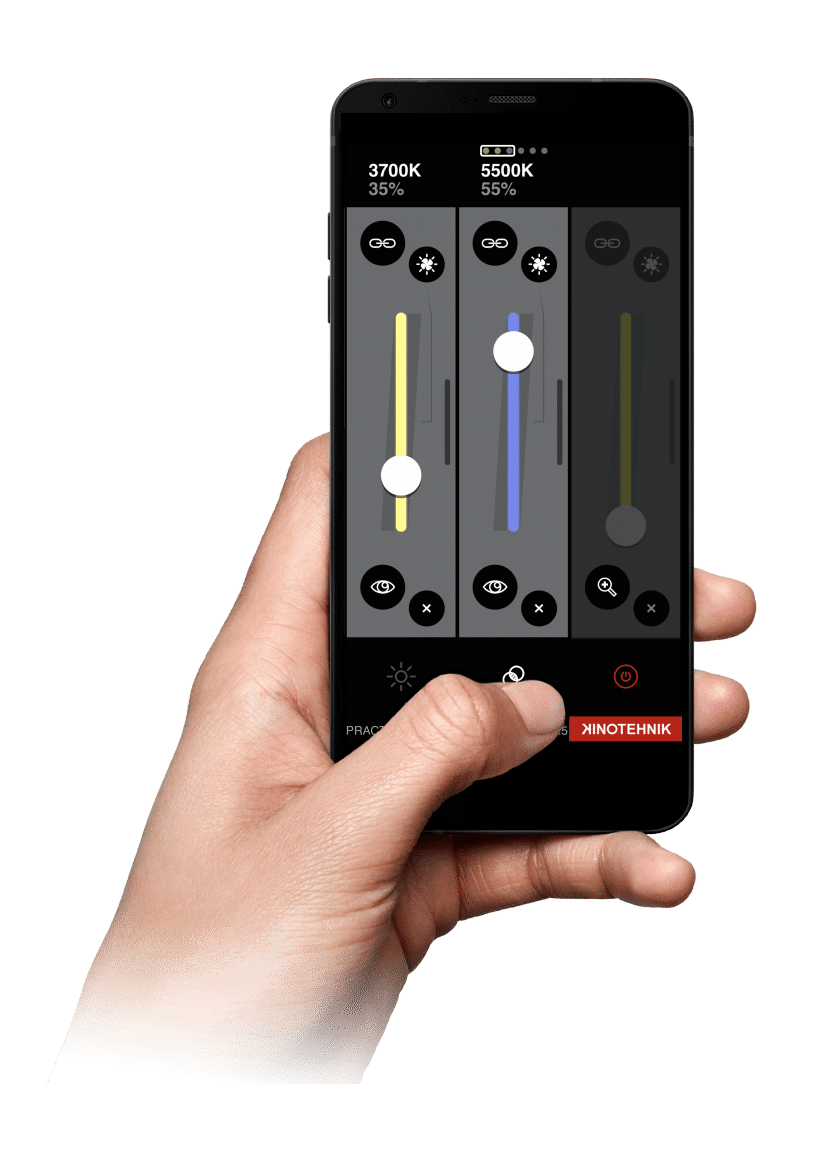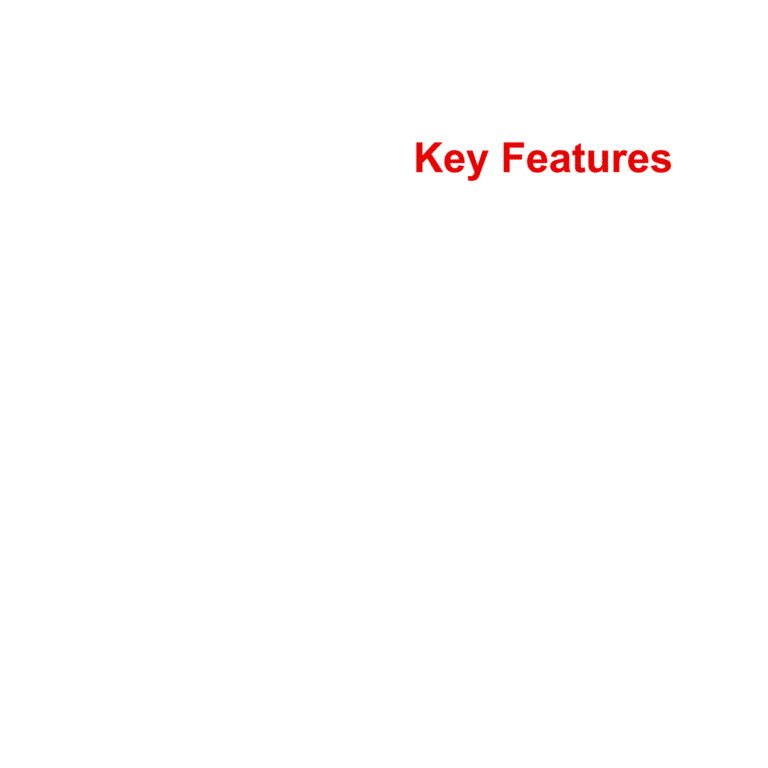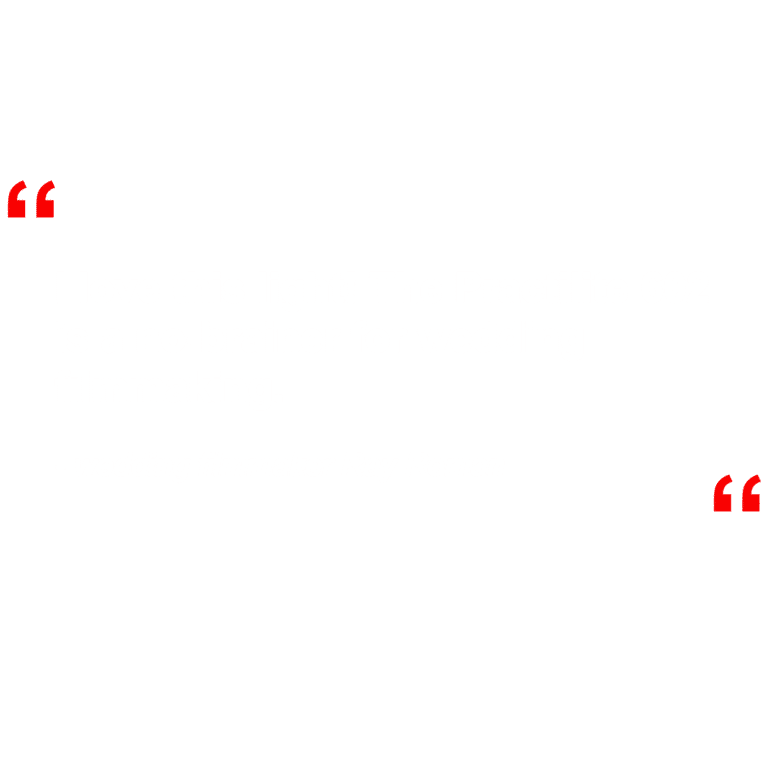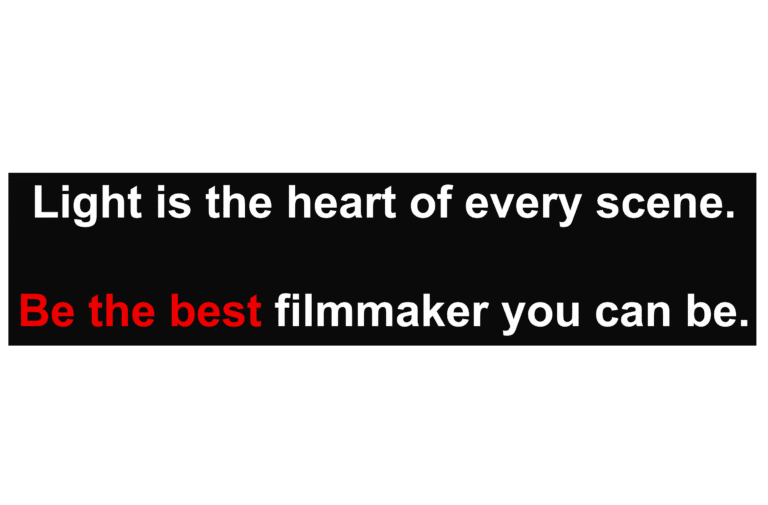 PREMIUM QUALITY
ACCESSORIES FROM
DOP CHOICE
This compact and powerful light produces a greater light range than conventional LED fixtures. Its 3.2″ (80mm) Fresnel lens has a 15 to 75-degree, spot-to-flood focusable beam angle ensuring wide coverage and pinpoint accuracy.
Light intensity is variable from 5 to 100% negating the need of jockeying the fixture back and forth once you've found the perfect position. The same goes for color. While others are fumbling with filters you can take advantage of the 602's wide color temperature variability from 3000 to 6000K to match available light conditions or fixtures in frame or just for creative effects. COB LEDs make possible a high CRI of 96 to ensure faithful rendering of colors down to the subtlest of hues.
The Practilite is designed to work with the Practilite Remote Control app available for smart devices that let you control its functions with your iOS or Android phone or a tablet. It allows remote control of up to 6 fixtures. Once you're acquainted with the Practilite you'll want to use it everywhere and Kinotehnik makes it easy with the inclusion of a 100-240 VAC power adapter for worldwide use. No power is no problem: The 602/604 can also run on V-Lock or Gold Mount batteries with optional adapters. The fixture comes with 4-way barndoors and it's also compatible with third party 4″ diameter studio head light modifiers such as those from Profoto.
Smartphone Control via Practilite Remote Control App
The Practilite fresnel is designed to be controlled wirelessly with the free Practilite Remote Control App for Android and iOS 8.0+ and Android devices, including both the iPhone and iPad. You can connect and control up to 6 Practilite fixtures wirelessly with your smartphone. Adjust brightness, color temperature and identify connected fixtures for ease of use and convenient operation.
Flicker-Free, Compact and Durable
The Practilite fresnel is flicker-free, which allows for perfectly lit slow motion shots. Compact and durable, the light's aircraft grade aluminum CNC-machined construction allows safe, easy and cost effective transportation. The universal power supply is usable internationally.
Key Features:
3.2″ Fresnel Lens
Variable Color Temperature: 3000-6000K
High CRI: 96
15-75 degree Beam Angle
Variable Color Temperature
From 3000K Tungsten to 6000K daylight. Whether it's halogen, CFL, LED, or daylight, the Practilite fresnel is just the right tool to adapt to various lighting conditions. Not to mention the ability to seamlessly integrate into a scene lit by available light.
DMX and Smart Sync Connectivity
The DMX enabled Practilite 604 fresnel is ideally suited for permanent and semi-permanent installations and live-webcasts. The light is especially effective in places like small and home studios or even for high quality gallery lighting.
Smart Sync Connectivity enables synchronous control from one Master fixture.
Other Features
Bright OLED screen readout Manual quick draw beam angle control of 15-75 degrees Fresnel lens: 3.2″ (80mm), borosilicate glass
Tunable color temperature from 3000 to 6200K Very high CRI ≤96
Max current draw 90W and long lamp life 100-240 VAC, 14-28 VDC: can be powered from AC outlet or by batteries
Attaches to any standard 5/8″ (Baby) stud
4-Way barndoors included
Compatible with third party 4″ studio light modifiers such as Profoto Speedring insert adapters for most manufacturers softboxes are available separately
Silent hybrid cooling system Boost Mode increases output 140% when using AC power
Clean beam output without any visible artifacts due to state of the art COB technology.
Easily control up to 6 fixtures within 30′ range.